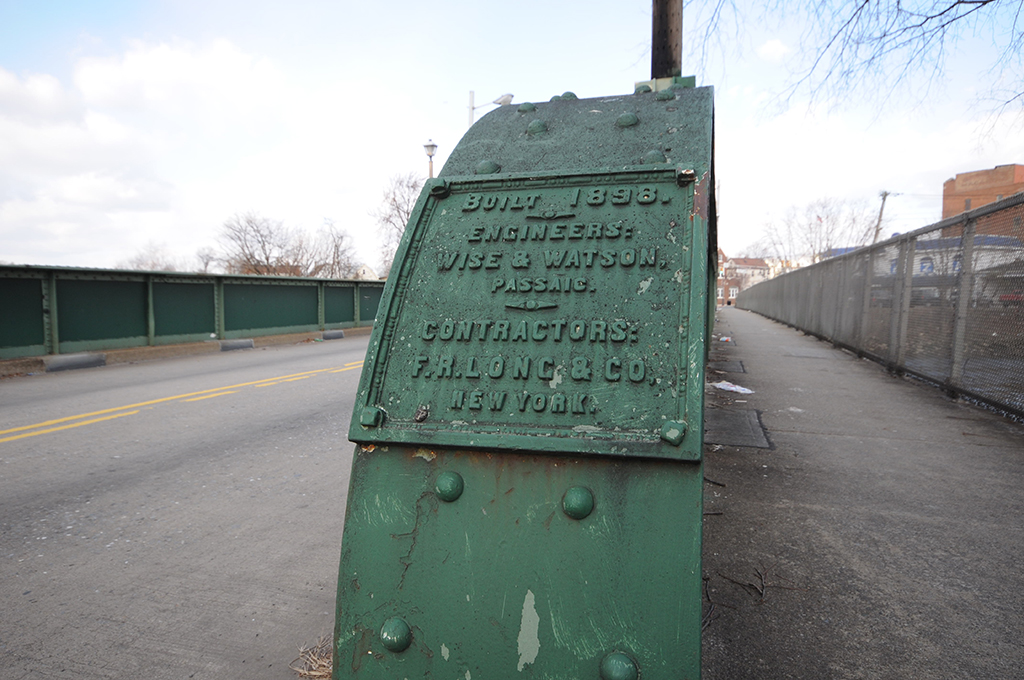 Crosses: Passaic River
Connects: Wall Street, Passaic and Passaic Street, Garfield, NJ [satellite map]
Carries: 2 vehicular lanes, 2 pedestrian sidewalks
Design: girder bridge
Date opened: 1898
The Passaic Street Bridge is the earliest known example of a multi-span through-girder bridge in Bergen County, New Jersey. It connects the towns of Passaic and Garfield and is the third bridge at that location.
The Iron Bridge
The first bridge to cross the Passaic River at Garfield was known as the Iron Bridge; it opened in 1868. On September 11, 1871, one of the bridge's three spans collapsed while carrying a team of horses and a driver. All fell into the Passaic, and while the horses escaped without injury, their driver was killed. A decision was made to completely rebuild rather than repair, and a new Iron Bridge opened in 1872.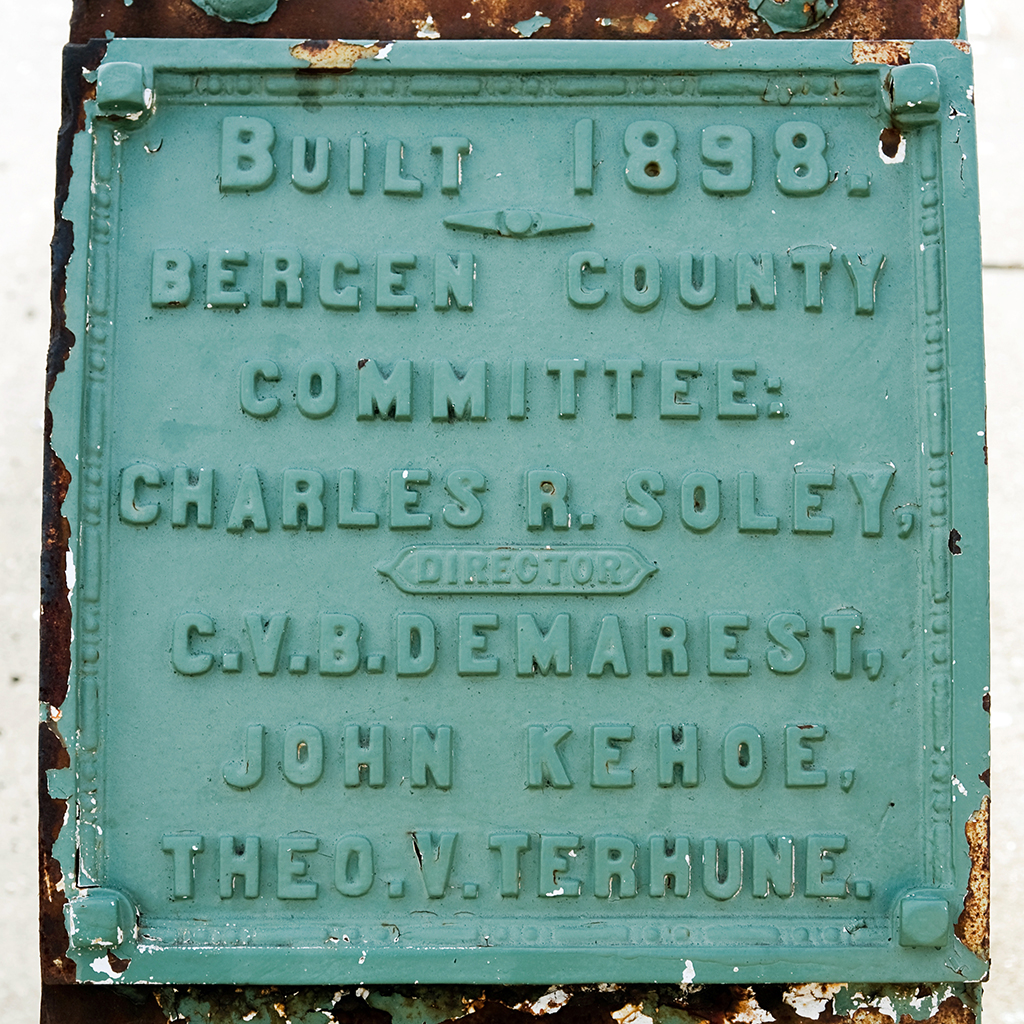 That bridge was replaced in 1898 with the current structure, again made of iron but also reinforced with cement. The engineers on the project were the Wise & Watson Company of Passaic. The builders were the F.R. Long Company. The bridge is 233 feet long and, like its predecessors, is composed of three spans resting on ashlar masonry abutments.
The Flood of 1903
The summer of 1903 brought above average rainfall, and a tropical storm hit the east coast in early October. For nearly two weeks the Passaic River overflowed its banks in what became known as the Flood of 1903 (still the largest on record for the area). Almost all the bridges downriver of the Great Falls in Paterson were washed away, but the Passaic Street Bridge managed to survive the torrents.
Alterations
The Passaic Street Bridge has undergone a few rounds of alterations, none of which are considered to impact its historic status [1]. Welded plates were added to the deck girders and concrete caps to the masonry below the bridge. In 1989 the bridge was rehabilitated, with the deck and stringers replaced and the floor beams mended.